Wilder Announces Strategic Acquisition of Walpole Mall
Published: July 21, 2023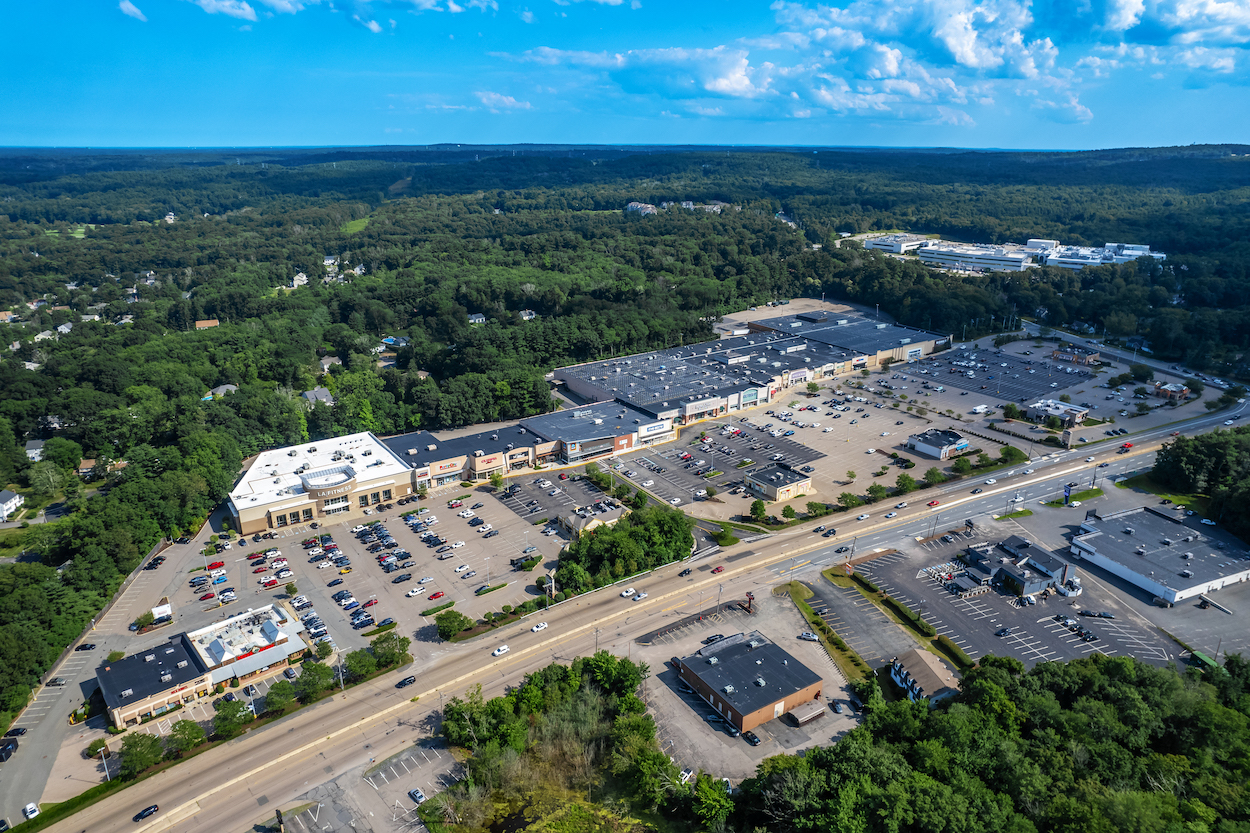 Boston, MA (July 21, 2023)— Wilder, a national retail real estate firm, in cooperation with a private client, announced today the acquisition of the Walpole Mall in Walpole, Massachusetts.
Located 24 miles south of Boston, the 429,285 square foot shopping center features Kohl's, Aldi, Barnes & Nobles, Old Navy, Panera Bread, Aspen Dental, T-Mobile, PetSmart, X Golf, Five Guys, Wines and More, and LA Fitness. The center benefits from a dense locale, excellent visibility from heavily traveled Providence Highway (Route 1), and easy on/off access to Interstate 95. With this transaction, Wilder continues to build momentum on its robust seven million square foot East Coast portfolio.
"Wilder's overarching priority is to stay ahead of the commercial real estate market, and we are thrilled to have driven the acquisition and strategy for this exceptional investment," said Brian Cosentino, Wilder's Senior Vice President, Acquisitions and Business Development. "At this low basis, Wilder's operations team has the flexibility to consider contemporary retail merchandizing strategies and potential mixed-use component development strategies."
This strategic move aligns perfectly with the Wilder mission to revitalize and transform community shopping centers into vibrant destinations. Wilder is committed to enhancing the shopping experience, by curating a diverse mix of tenants, and creating a welcoming environment that genuinely serves the local community's needs.
"We are delighted to announce the acquisition of the Walpole Mall in Walpole, MA," said David Mallen, Principal at Wilder, "Together, with our partner and dedicated team, we aim to unlock the true potential of the Walpole Mall and make it a place where individuals and families can gather, shop, and create lasting memories. The Walpole Mall has an enduring legacy, and we are honored to be part of its future and continued success."
Justin Smith, Head of Capital Markets for Atlantic Capital Partners, represented the seller in this transaction.
Gary Robinson will lead the principal leasing efforts focusing on placemaking and enhancing this established community-centric location.
####
ABOUT WILDER
Wilder is a Boston-based real estate development, management, and leasing firm specializing in the positioning of retail-driven mixed-use properties. Privately held and owner-managed, Wilder's mission continues to be to create vibrant destinations that meet and exceed the expectations of customers, retailers, and investors. From lifestyle centers and urban properties to community centers and mixed-use developments, Wilder has developed, managed, and leased over 20 million square feet of retail properties throughout the United States and Puerto Rico. The Company continues to have a diverse portfolio of properties throughout the East Coast including Greater Boston's Arsenal Yards, Silver Spring Square in Pennsylvania, and Daniels Marketplace in Fort Myers, Florida. www.wilderco.com.