AEW and Wilder Team Up to Acquire Daniels Marketplace in Fort Myers, Florida
Published: July 8, 2019
Boston (July 8, 2019)—AEW Capital Management and Wilder are pleased to announce the acquisition of Daniels Marketplace in Fort Myers, Florida.  Wilder will handle the leasing and management as well as the development of Phase Two of the site.  
The 106,729 square foot center is anchored by the only Whole Foods Market in the Fort Myers/Cape Coral trade area. It is located with excellent visibility just two miles west of I-75 at the heavily trafficked intersection of Daniels Parkway and 6 mile Cypress Parkway.
Opened in 2018, the center also features White House/Black Market, Aveda, California Closets, Panera Bread, Zoës Kitchen, and more. The center is 100% leased and, because of additional demand, Wilder is already planning a 25,000 square foot expansion.
"We are so pleased to back in Florida," said principal, Tom Wilder. "After the sale of our ground-up developments, The Loop, Loop West, and Rialto in the Orlando market, we have been looking for just the right opportunity to re-enter the state. We are also pleased to grow our relationship with AEW."
"This is an ideal asset for AEW's dedicated growth and income strategy,"said George Fryer, Director in AEW Capital Management's Boston office. "Wilder is a proven manager for us and as the center's operator we look forward to them creating additional value through their sound development practices and leasing vision in the Phase Two expansion."
Brian Cosentino, Wilder's Vice President of Acquisitions, adds "We look forward to growing our retail portfolio in Florida and using our development and merchandising skill set to enhance value for our partners and the communities we do business in."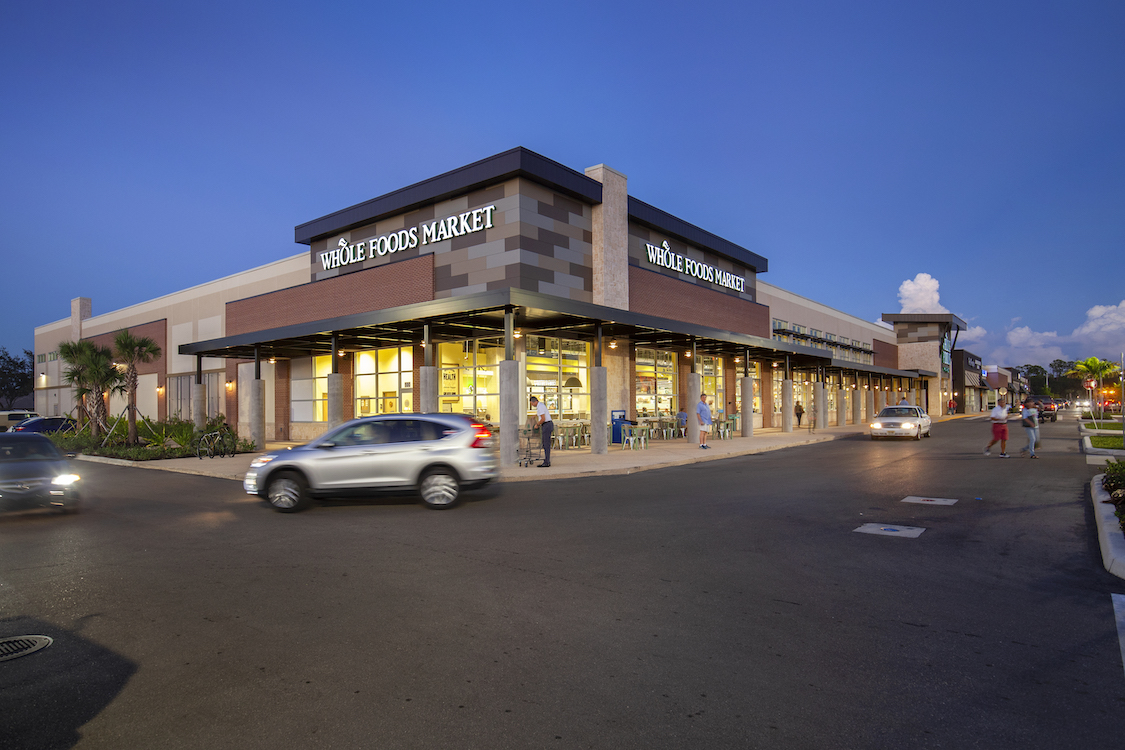 About Wilder
Wilder is a Boston-based real estate development, management, and leasing firm specializing in the positioning of retail properties. Privately held and owner managed, Wilder's mission has been and continues to be to create vibrant shopping places that meet and exceed the expectations of our customers, retailers, and investors.
From lifestyle centers, urban properties, and community centers to mixed-use developments and super-regional malls, Wilder has developed, managed, and leased over 20 million square feet of retail properties throughout the United States and Puerto Rico. The Company has a diverse portfolio of properties along the East Coast including Arsenal Yards in Watertown, MA, Garden City Center in Cranston, RI and Towne Center at Laurel in Laurel, MD.
About AEW
Founded in 1981, AEW Capital Management, L.P. (AEW) provides real estate investment management services to investors worldwide. One of the world's leading real estate investment advisors, AEW and its affiliates manage $73.7 billion of property and securities in North America, Europe and Asia (as of September 30, 20181 ). Grounded in research and experienced in the complexities of the real estate and capital markets, AEW actively manages portfolios in both the public and private property markets and across the risk/return spectrum. AEW and its affiliates have offices in Boston, Los Angeles, London, Paris, Düsseldorf, Hong Kong, Singapore, Sydney and Tokyo as well as additional offices in eight European cities. For more information, please visit www.aew.com
For more information, contact:
Shelley G. Lord |603.502.2788 |slord@wilderco.com